Directions
New England Security and Communications is located in the mill town of Manchaug, in Massachusetts and is within easy reach of Worcester, Boston and Providence, Rhode Island.


Maps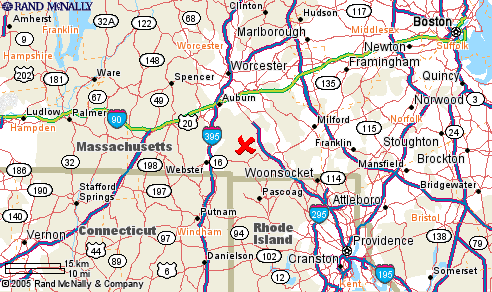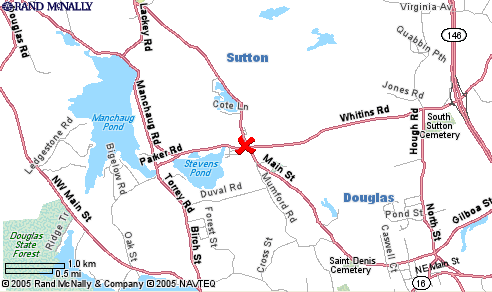 Click the maps to go to www.randmcnally.com in another window.
Driving Directions
Take Route 146 to the Sutton/Whitinsville exit (exit 5), which is approximately 8 miles south of the Massachusetts Turnpike/Route 146 interchange (exit 10A on the pike).

Take Main Street west towards Manchaug for about 2 miles. (Main Street becomes Whitins Road.)

Just before the flashing stop light and the convenience store, take a left into the Manchaug Mills rear parking lot.

Enter the building at the door by the loading dock marked "3rd and 4th Floors". Follow the signs to the 4th floor. Our office is the first door on the left after entering the corridor.


Satellite View of Manchaug Mills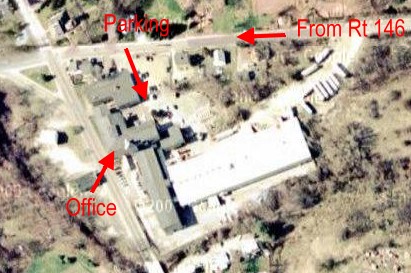 9 Main Street • Suite 4B • PO Box 421 • Manchaug, MA 01526-0421
Tel: +1 800 856-4735 • +1 508 476-9200 • Fax: +1 508 476-9333 • sales@badgebuilder.com
Copyright © 2004-2017 New England Security & Communications, Inc. All Rights Reserved.